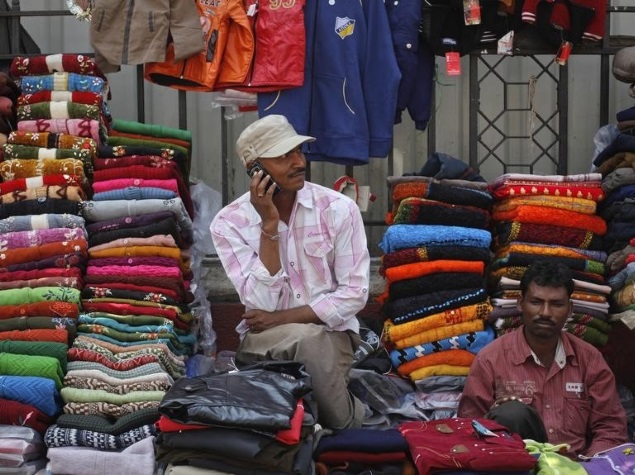 The total telephone subscriber base in the country rose marginally to reach 999.71 million at the end of April, on the back of growth in wireless users, sectoral regulator Trai said. The telephone subscriber base stood at 996.49 million at the end of March, Telecom Regulatory Authority of India (Trai) said.
"The urban subscription increased from 577.18 million at the end of March-15 to 580.13 million at the end of Apr-15, and the rural subscription increased from 419.31 million to 419.58 million during the same period" Trai said in a statement.
The wireless subscriber base increased to 973.35 million at the end of April from 969.89 million in March whereas wire-line base continues to decline and has been reduced to 26.36 million at the end of April from 26.59 million in the preceding month.
The wireless tele-density increased from 77.27 percent to 77.46 per cent while overall wire-line tele-density declined to 2.10 per cent from 2.12 per cent in the reported period.
As on April, 30, 2015, the private access service providers held 91.65 percent market share of the wireless subscribers whereas BSNL and MTNL, the two state-run access service providers, held only 8.35 per cent market share, Trai said.
"Himachal Pradesh service area recorded the highest growth rate in wireless subscribers during the month of Apr-15, whereas Karnataka service area showed maximum decline in subscriber base during the month," the regulator added.
In wire-line segment, BSNL and MTNL held 74.81 percent of the market share. Trai said in April, a total of 3.17 million subscribers submitted their requests for mobile number portability (MNP).
The regulator added that as per the reports received from the service providers, the number of broadband subscribers increased from 99.20 million at the end of March to 100.76 million at the end of April with monthly growth rate of 1.57 per cent.
In the wireless segment, the subscriber base of Bharti Airtel stood at 228.25 million,Vodafone at 184.56 million, Idea at 159.20 million, Reliance Communications at 109.80 million, Aircel at 82.01 million, Tata Teleservices at 62.56 million, Uninor at 46.78 million, Sistema Shyam Teleservices at 8.83 million and Videocon Telecom at 7.30 million. The subscriber base of BSNL stood at 77.81 million whereas that of MTNL stood at 3.48 million
["source-gadgets.ndtv.com"]