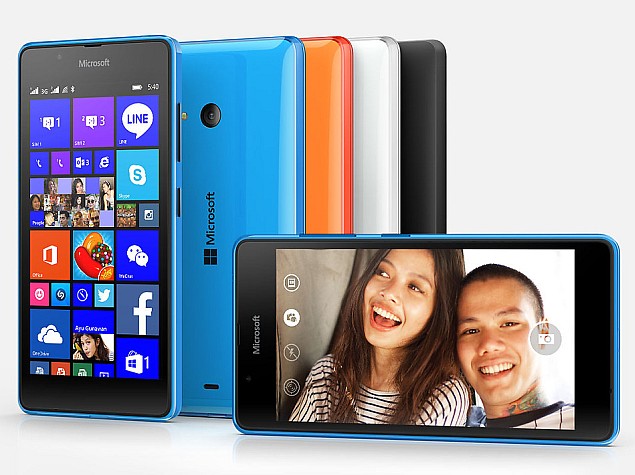 Microsoft, besides announcing Cortana for Android and Xbox One, on Tuesday also introduced a new build (10136) for its Windows 10 Mobile Insider Preview. The build version this time brings new Cortana features for the handsets and more.
Microsoft has this time added the dark theme colours to Cortana's interface for Windows 10 Mobile, bringing it more in line with the rest of the OS design. Besides several adjustments made to cards and the hamburger menu, the build also enables Cortana to provide tracking details of flights and packages when the user gets an email flight or package details. The voice-based virtual assistant would also provide travel details to users about going home, to work, or the airport. Users can also ask questions regarding weather, currency information, stock quotes and more. Tapping on results would give more details.
The latest build number 10136's one of the main features is the one-handed mode. The feature is available for devices with 5-inch or more screens sizes. Like in Applehandsets, the Windows 10 Mobile users would also have to press and hold the start button on the screen to activate the feature. Once activated, the display slides down so the user's finger can easily reach the functions placed at the top of the display.
Tapping the blank space on top will bring the display back to its regular size and would switch off the feature. Windows 10 Mobile's one-handed mode can also be switched off by again long pressing the start button. The mode would also time out automatically after several seconds and switch back to regular view.
The Windows 10 Mobile Insider Preview build also brings numerous UX changes including a transparent PIN pad and its sliding up over the lock screen image, as well as changes in fonts, icons, layout, and more. Furthermore, the latest build number 101036 also introduces few changes in the Photos and the camera department. In the Photos app, users can now tap on the months to view images taken at that time period. Besides double tapping for zoom, the build also brings several other "performance and reliability improvements." In addition, the Lumia 640, Lumia 640XL,Lumia 930, Lumia Icon, or Lumia 1520 users can experience the Lumia Camera Beta, which is an upgraded version of the Windows 10 Camera app.
Microsoft however adds that users after upgrading might see duplicate tiles of Search and Phone under All Apps section. After several PIN unlock attempts, users would see the "enter A1B2C3" reset. The company adds there is an issue in the build where after users enter the code, they won't see the PIN pad. "The workaround is to press Emergency Call after entering the code, then press Back and you'll be able to enter your PIN," says the company post. Skype might also not work after the upgrade. However, a workaround for this is that users can uninstall the app before upgrading and reinstall it after the latest build upgrade
["source-gadgets.ndtv.com"]