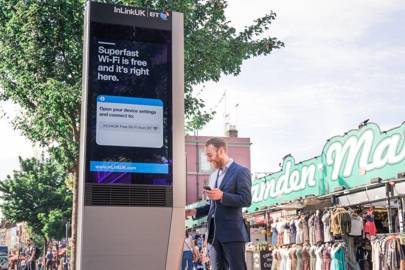 Abandoned phone boxes scattered around London and other major UK cities are being transformed into Wi-Fi hotspots offering free calls and digital services.
BT has partnered with Intersection and Primesight to launch LinkUK, following the launch of LinkNYC in New York in January 2016. As part of the scheme, existing phone boxes are being turned into "sleek, ultramodern kiosks" – called InLinks – across the capital and new kiosks are being installed in areas where phone boxes have been removed.
The partnership was unveiled in October and now the first of these InLinks have been installed on Camden High Street. Up to 100 InLinks are expected to be installed elsewhere in the borough of Camden and at least 750 InLinks will be installed across London and other major UK cities over the next few years. The exact locations and timings have not been announced.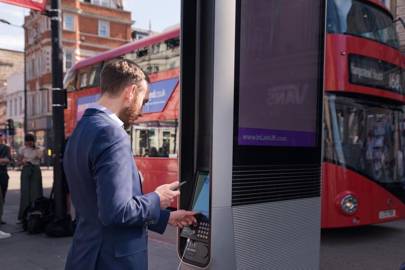 "Hundreds of users within range of a Link will be able to access free ultrafast Wi-Fi on the move, with speeds of up to 1Gbps – the fastest free public Wi-Fi service available," said BT.
InLink kiosks also offer premium calls to both landlines and mobiles, charging points, access to maps, directions and local services. These services will be paid for by advertisers, being led by Primesight.
Elsewhere, InLinks have sensors that capture real-time data about the local environment, including air and noise pollution, temperature and traffic and 55-inch (139.7cm) high-definition displays for public service announcements and "neighbourhood advertising".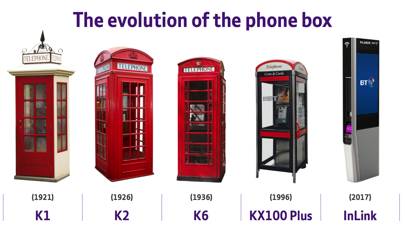 However, despite the promise InLink kiosks bring, the launch in New York raised some concerns. Browsers on the New York Link kiosks had to be disabled after people would "linger for hours, sometimes drinking and doing drugs and, at times, boldly watching pornography on the sidewalks," reported the New York Times.
Intersection told WIRED that it learnt a lot from this beta period in New York and, as a result, InLink tablets in the UK will not include web browsers meaning there won't be the opportunity for people to monopolise the kiosks.
["source-wired.co"]