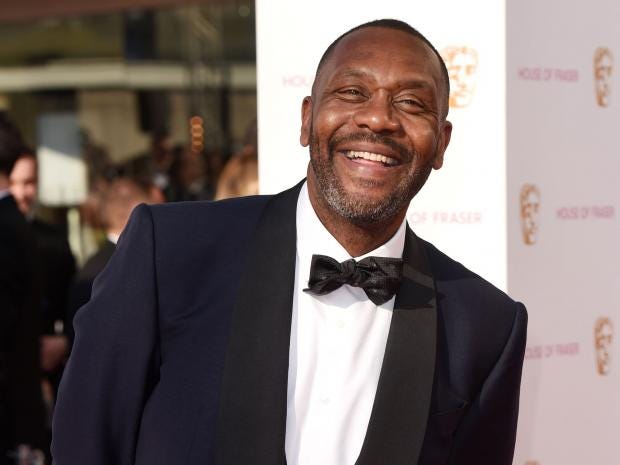 His illustrious career has spanned four decades which has seen him play stand-up comedian, charity founder, actor, writer, and blues singer. Now, he can add university chancellor to his CV, a move which is hoped to inspire the students of tomorrow.
Birmingham City University (BCU) made the announcement this week that Sir Lenny Henry had visited the campus to start preparing for his five-year term as chancellor.
The 57-year-old, who was knighted in the Queen's 2015 Birthday Honours for services to drama and charity, said his new role will be a "superb opportunity" for him to pursue three passions: "Birmingham and the West Midlands, the creative arts, and giving life-changing opportunities to young people from a wide range of backgrounds."
He added: "BCU has facilities that rival anything in the television industry, is right in the centre of a city that has changed beyond recognition in recent years, and offers the sort of contemporary education I would have killed for when I was a kid."
Echoing Sir Lenny's calls for greater black, Asian, and minority ethnic representation in the TV industry, the university says it has a reputation for giving life-altering opportunities to students from diverse backgrounds; in the 2013/14 academic year, over 45 per cent of BCU's students came from low income households, with 48 per cent from BME backgrounds.
BCU vice-chancellor, Professor Cliff Allan, said the institution is "absolutely delighted" to have one of the country's most well-known personalities as its new chancellor. He added: "Sir Lenny not only encapsulates the university's commitment to both the arts and widening participation, but he is a strong advocate for Birmingham and the region, including his home town of Dudley.
"He joins at a very exciting time for the universit
Speaking about starting her role at SOAS, University of London in September 2015, Baroness Amos told theIndependent: "The number of black professors is incredibly low. It's a cause for huge concern and must be a priority area for action."
BCU received widespread praise in May after become the first university in Europe to offer students a degree focused solely on black studies. Dr Kehinde Andrews, associate professor in sociology at the university, described Birmingham as being "the perfect place" to launch such a degree, considering it is one of the continent's most diverse cities.
Launching in September 2017, the undergraduate BA honours course will focus on examining the histories, social movements, and contributions of people of African descent.
Malia Bouattia, president of the National Union of Students (NUS) and head of the NUS black students' campaign, encouraged other institutions to follow suit. She said: "Black people still experience treatment which is disproportionate, excessive, and racist from the state, so a course which looks at creating social change – along with critical engagement with the wider community – is imperative.
"We hope this is the first step towards transforming our education system."
[Source: Independent]