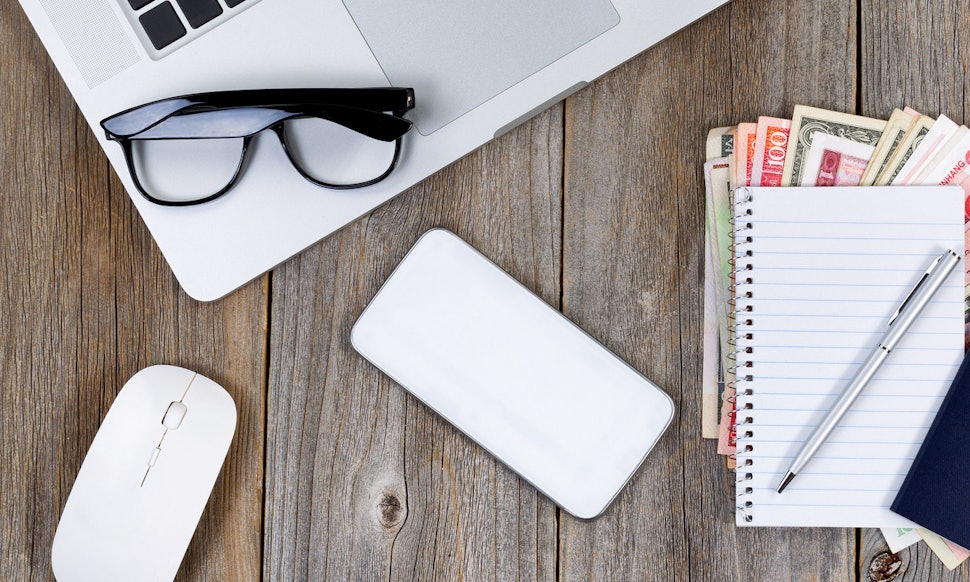 Traveling with a laptop is so much easier when you have the best travel mouse at your disposal. They're user-friendly, compact, and above all, comfortable. And if price is a concern, you'll be pleased to know that most travel mice tend to be relatively affordable.
Connectivity Methods To Consider
There are three main ways that a travel mouse can pair up to your computer.
Radio frequency
Bluetooth connectivity
A traditional (ideally retractible) cord
Mice that function through radio frequency use an included USB dongle that connects directly into your laptop's USB port. Once the dongle is connected and you've inserted batteries into your mouse, just turn the mouse on and you're good to go. On the other hand, a mouse that relies on Bluetooth connectivity works by using a transmitter within the mouse to communicate with a Bluetooth receiver that's built into your computer. It then operates like any other Bluetooth wireless device. Finally, corded options work like traditional mice, but for travel, they tend to have a retractible functionality to eliminate tangles and bulkiness.
Whether you're searching for the best ergonomic mouse or are more concerned with a space-saving design, here are four of the best travel mice that won't weigh you down on your next trip.
1

The Overall Best Travel Mouse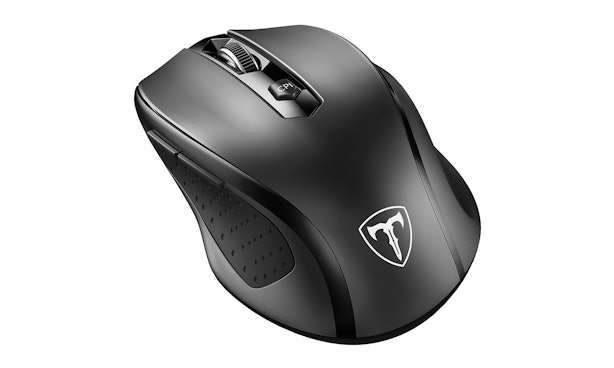 VicTsing Wireless Mouse
$10
Amazon
With almost 15,000 reviews on Amazon, this 4.5-inch-long travel mouse has a cult following thanks to its many convenient features. Using a miniaturized USB receiver that can be conveniently stored in the back of the mouse, this device has a working distance of up to 33 feet and a durability that passed a keystroke test 5 million times. Plus, there are five different options for the cursor sensitivity, so you can adjust it based on activities like gaming versus everyday usage. This mouse has a contoured shape and a sweat-resistant material to make it comfortable to use for long periods of time. It even has a ring finger and pinky finger rest to provide extra cushioning. Why is it great for travel, you ask? Because of its low power consumption. After eight minutes of inactivity, it automatically goes into sleep mode.
2

Also Great: A Wireless Option That's Even More Compact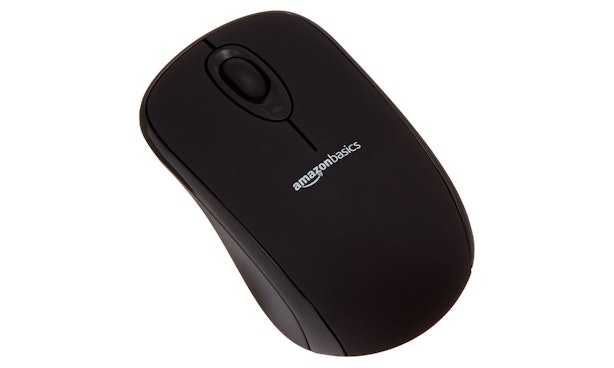 AmazonBasics Wireless Mouse
$10
Amazon
This wireless travel mouse is another great option that, at 4 inches long, is even smaller than the one above. It does, however, have a similar USB dongle connection that can easily be stowed inside an internal storage port when it's not in use. In more than 10,000 reviews, users have praised this AmazonBasics mouse for its convenient size and functionality. One user applauded the fact that it's "heavy enough to be comfortable for long-term use, but small enough to carry easily," while another dubbed it "the best wireless mouse I've EVER owned." The best part? It comes backed with a one-year warranty.
3

The Best Splurge-Worthy Travel Mouse For Mac Users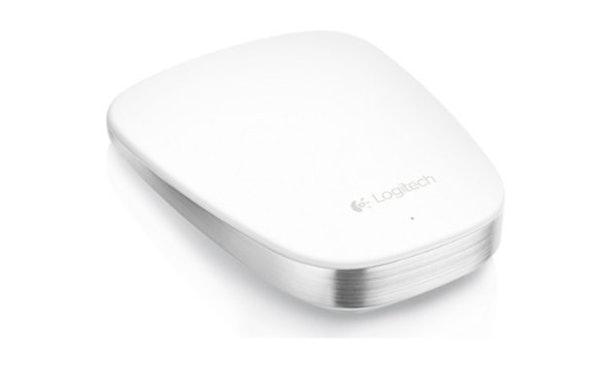 Logitech Ultrathin Touch Mouse
$100
Amazon
If you're looking to invest in a premium wireless mouse, this sleek and high-quality option will be your favorite new travel companion. It operates using Bluetooth technology that easily connects to any of your Apple devices. This particular mouse, though slightly pricier at $100, boasts a sleek metallic body that's similar to Apple's aesthetic and is slim enough to slide right into any computer case, backpack, or pocket. Multiple Amazon users raved about how convenient it was to bring on the road. "I have taken it with me around the world and it has lasted for over a year with minimal to no wear," wrote a happy customer. "If you're looking for a travel mouse, I don't think there is a better one." What's more, the mouse is rechargeable and requires just one minute of charge for an hour of power.
4

The Best Corded Travel Mouse
Verbatim Mini Travel Optical Mouse
$7
Amazon
If you don't want risk potential connectivity issues while you're on the go, this corded travel mouse is incredibly easy to hook up to your laptop and won't add a extra bulk. In addition to having an ultra compact design, this mouse has a fully retractable, 30-inch USB cable that plugs directly into your computer. As soon as you're ready to put your computer away, simply pull the cord to activate the "catch" mechanism, and the cord will roll back onto the spool automatically. Fans described it as a "great mouse for people on the go," especially because they "don't have to worry about charging or replacing a dead battery." One user summed it up, writing: "This product is exactly what it needs to be. It's small, inexpensive, and so far works great on several different surfaces I've tried."
Bustle may receive a portion of sales from products purchased from this article, which was created independently from Bustle's editorial and sales departments.
["Source-bustle"]