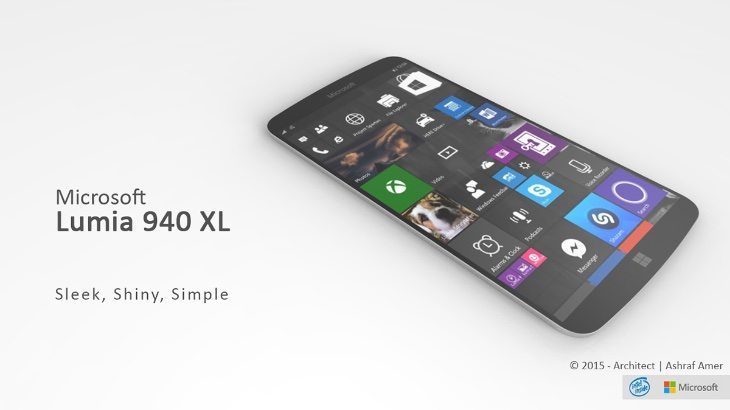 Back in May, Microsoft confirmed that it would launch a Windows 10 Mobile flagship smartphonesometime later this year. However, we might see more than just one new flagship from Microsoft, as rumors have it that the company is working on a Lumia 940, a Lumia 940 XL, and even a Lumia 1030 (though the 1030 might have been cancelled).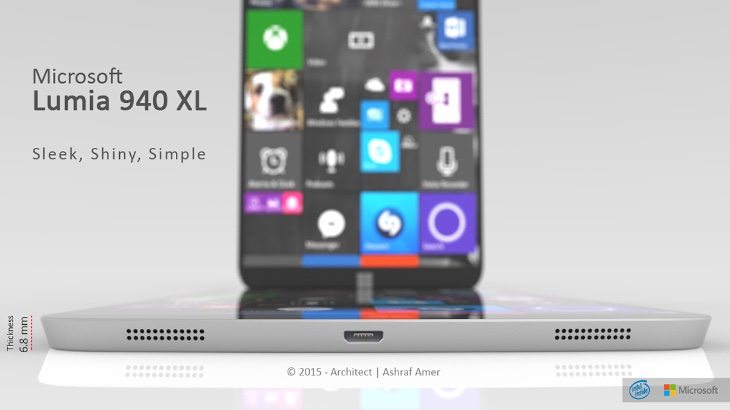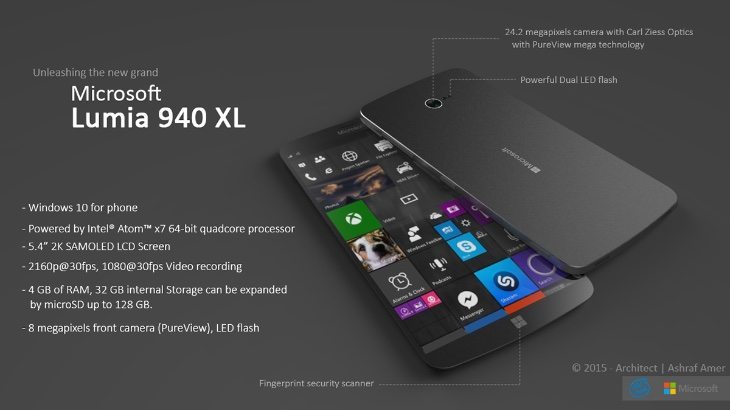 The Lumia 940 is obviously the successor to last year's Nokia Lumia 930. We heard that the 940 could feature a 5.2-inch Super AMOLED 1080p display, a 5 MP front-facing camera, and a promising 25 MP PureView rear camera with triple-tone LED flash. The new Microsoft handset might also offer a hexa-core Snapdragon 808 processor, 3 GB of RAM, up to 128 GB of storage space, and a 3250 mAh battery. Based on these rumors, designer Jonas Daehnert recently created a Lumia 940 concept that looks pretty cool (in three color versions: black, red, and green).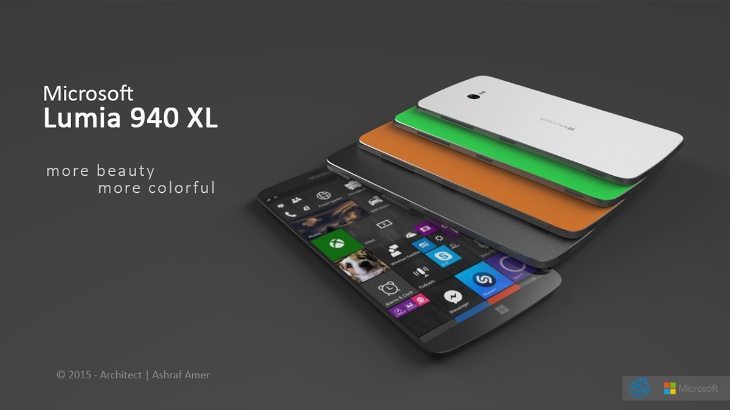 Naturally, the real Lumia 940 should run Windows 10 Mobile out of the box, which likely means it won't hit the market before September (when the new version of the OS is expected to be officially released). Until we hear more about this, check out the Lumia 940 concept below and let us know if you think the real handset will resemble it.
[SOURCE- "phoneareana.com"]