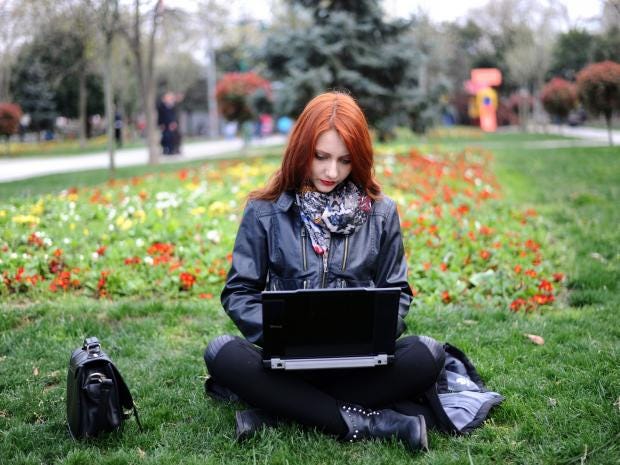 Almost all university admissions officers say they actively consider a student's likelihood to complete their degree when deciding to offer them a place or not – an eight per cent increase on last year.
According to this year's University Admissions Officers Report, students applying to university through Clearing or Adjustment must be prepared to demonstrate their commitment to their chosen course.
With 99 per cent of officers assessing how likely students will finish their studies, nine in ten said they look for evidence of a student's passion for their chosen subject, with a similar number looking for evidence of a positive attitude towards study. Eight out of ten value an ability to preserve and complete tasks.
Top 10 attributes university admission officers look for (in addition to academic qualifications and grades):
Propensity to complete degree – 99% of officers
Evidence of passion for chosen subject – 95%
Good written English – 95%
Evidence of positive attitude towards study – 91%
Evidence of ability to think/work independently – 90%
Confidence with basic maths – 80%
Ability to persevere and complete tasks – 79%
Good presentation skills – 72%
Ability to work well in groups – 60%
Intercultural awareness – 28%
"Despite the frenzy for places usually associated with Clearing, our report shows applicants must be ready to deliver a confident pitch. Students need to demonstrate their ability to knuckle down, study hard, and a passion for their chosen subject to help secure these competitive places," said Fergus Rose, advancement director at ACS International Schools, who commissioned the research.

Admissions officers consider an ability to think and work independently as an essential quality required to succeed at university, with nine in ten admissions personnel saying they look for examples of independent inquiry from applicants. However, the survey also revealed 62 per cent of officers believe this ability is the one most often found missing in students.
With universities citing "good written English" and "confidence with basic maths," as other important factors for consideration, the report suggests further strong academic skills still remain important.
"It's important a student's choice of subject is based on their enjoyment and passion as well as considering how it will help them reach their future career goals," Rose added. "Today's students must demonstrate a well-rounded skill set and a true commitment to their chosen subject if they are to succeed through Clearing and Adjustment. Ultimately, passion and perseverance are qualities highly sought after by employers, not just universities."
[Source: Independent]