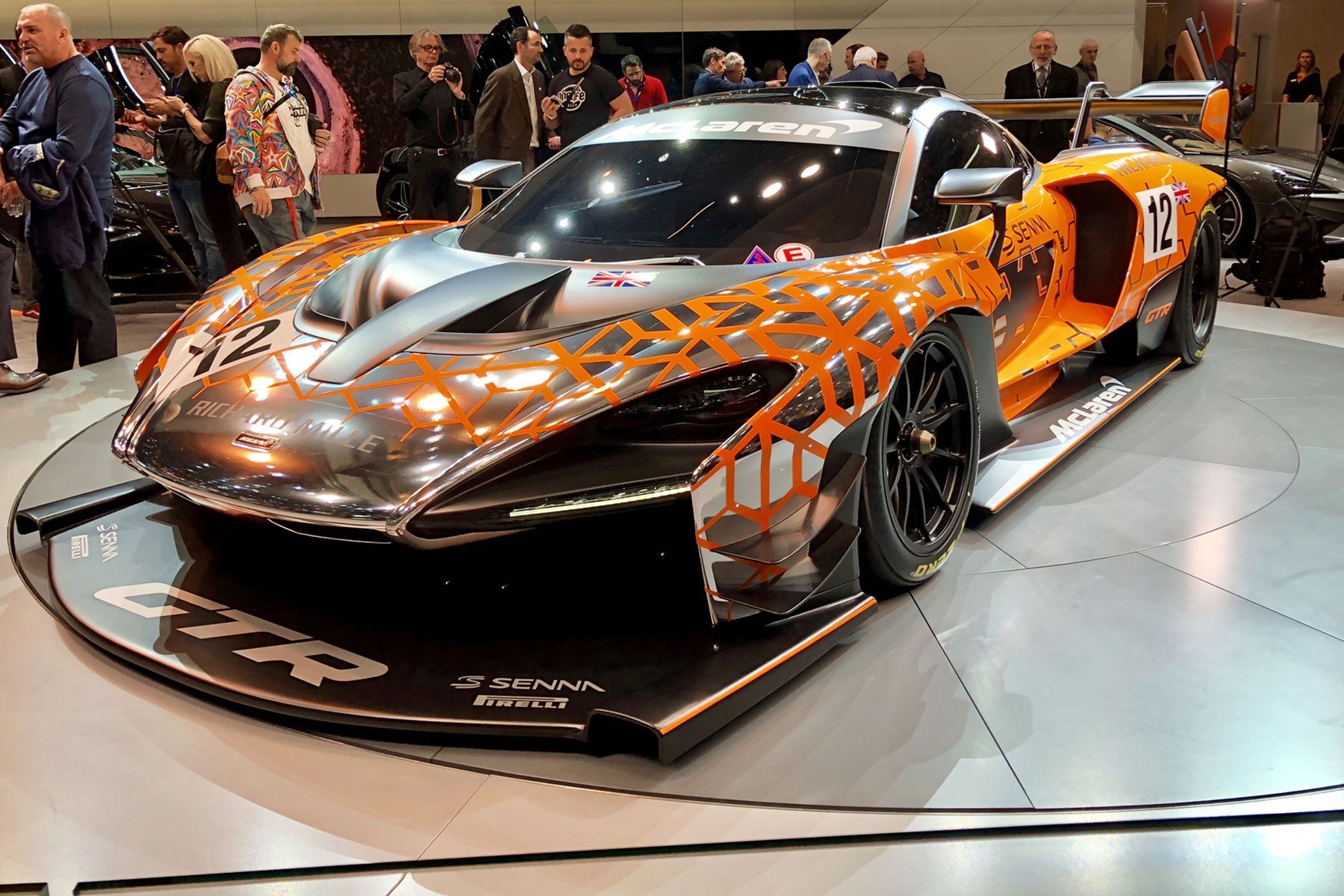 The #MeToo movement has claimed another scalp. The motor show girls that have added glamour to the Geneva Salon for at least 50 years are no more, gone the same way as the F1 grid girls. Only Fiat-Chrysler (FCA) stood defiant at Geneva. Little surprise it was the red-blooded Italians who cocked a snook.
The car industry knows all about Me Too, of course (without the hashtag). Over the past few years, every motor show has been full of identikit new SUVs, as car makers follow each other, sheep heading to a bountiful new trough. The other big trend last year was electrification, as the industry belatedly (and collectively) followed the lead of outsiders Tesla.
So little wonder this year's trend is for electric SUVs, including yet more plug-in hybrids. Geneva was full of them, from Audi, Jaguar, Hyundai, Volkswagen, Porsche, Ssangyong, and many others.
But here's the thing. Many were good. In fact, this was a bountiful Geneva show, full of great new cars, and great concepts to come.
Our full A-Z guide of every new car at the Geneva motor show 2018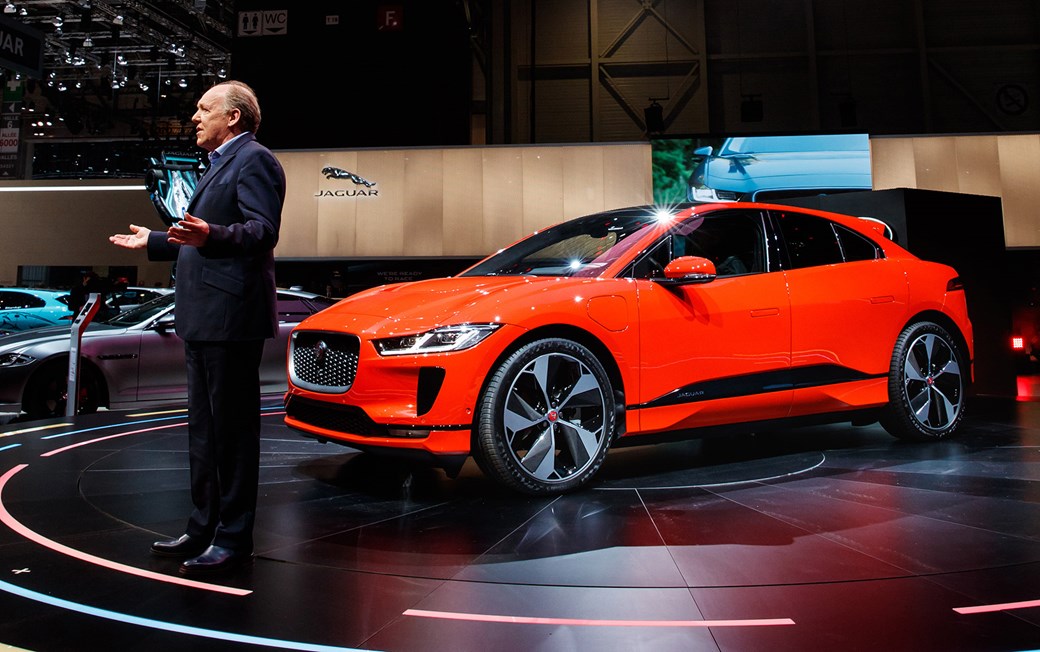 The star was the comely Jaguar i-Pace. This surely must be the first SUV that looks fun to drive. Most SUVs are designed to please cyclists, skiers, windsurfers, golfers, sailors, outdoorsman, hikers, families or their dogs: multi-activity vehicles whose bulk reassures the meek and emboldens the macho.
Here, by contrast, is a slimline SUV that is aimed firmly at people who like to drive. It looks like a mid-engine sports car on steroids – note the cab-forward stance – and uses its EV architecture to great packaging advantage (unlike most EVs, still slaves to old petrol car architectures).
All the mechanicals are housed in an underbody 'skateboard', giving Jaguar design boss Ian Callum (above) and his team great styling freedom. It's Macan-sized outside, and Cayenne-plus sized inside. It has hints of the gorgeous Jaguar C-X75 sports car, and we've never been able to say that about an SUV before. It is surely the handsomest and most innovative Jaguar that Ian Callum has ever designed, and easily the most space efficient (a quality for which Jaguar is hardly renowned).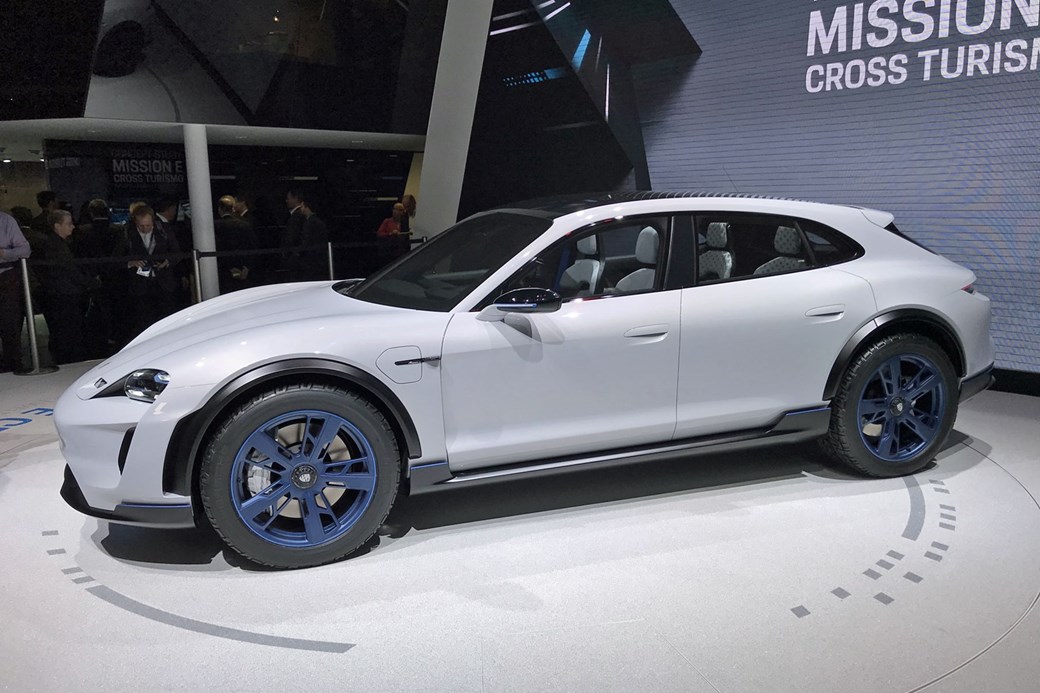 It is prescient in many ways. Electric power means SUVs are likely to get smaller, lower and lighter. Wastefulness doesn't work with electric power. This, in turn, means SUVs become more like 'normal' cars. The handsome low-slung Porsche Mission E Cross Turismo concept (above) was further evidence of this welcome downsizing trend.
Elsewhere, we saw the world's first supercar SUV, the Lamborghini Urus, a high-slung wedge on stilts. Its platform and turbo V8 engine may (disappointingly) be from the Volkswagen group – though highly tuned. The Urus concept of a few years ago also looked more striking. But this is still an impressive and distinctive beast, and according to Georg Kacher, great to drive.
Read our Lamborghini Urus review here
Even more oddball was the wacko G63 version of the boxy Mercedes G-wagen, a cross between a garden shed and a high speed GT. Power comes from a mighty twin-turbo 577bhp V8, complete with meaty side-exiting exhausts. It must be the world's fastest go-anywhere 4×4.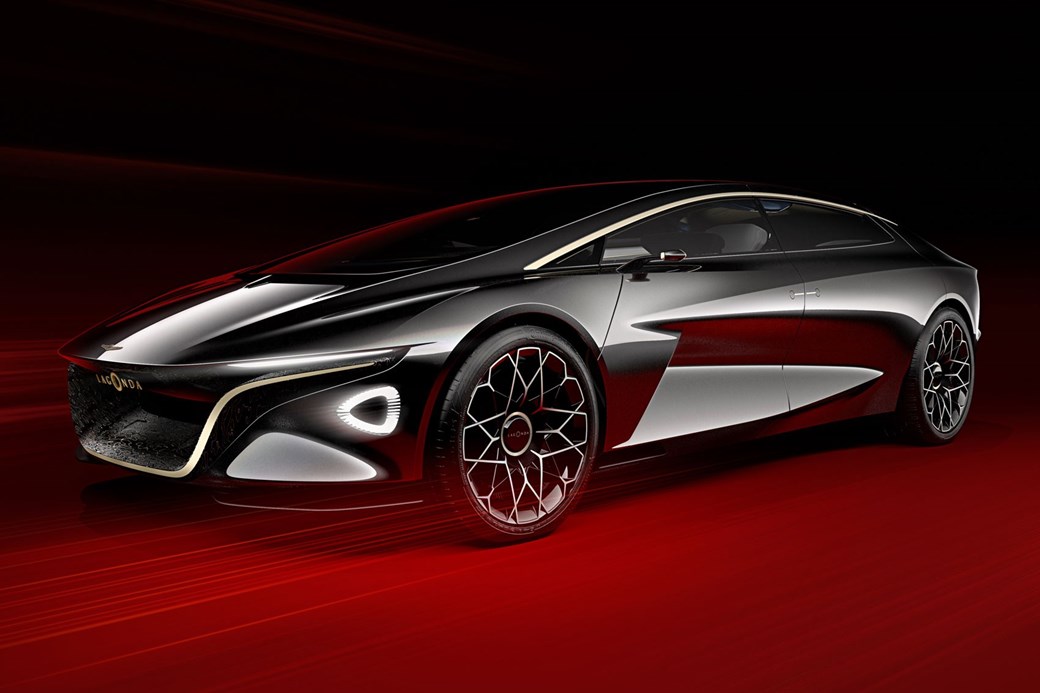 There was a shapely slither of an electric saloon that relauches the Lagonda brand. Design chief Marek Reichman told me it's '80%' real. There were also scale models of a similarly sleek Lagonda SUV and a coupe. Lagonda will be the world's first emissions-free luxury car brand when sales commence in 2021. The Brits, you can see, had a very good Geneva.
Elsewhere, we saw two handsome new estates – one from Volvo, one from Mazda. Honda had the wonderfully minimalist and achingly desirable little Urban EV (sales start next year), while Volkswagen previewed a superbly packaged and striking quartet of 'ID' electric cars – a mini, a saloon, an SUV and a reborn Transporter. All are just a few years away, proof there's life after Dieselgate.
There were many other fine cars, but I must end with the three I most want to drive. The Ferrari 488 Pista and Porsche 911 GT3 RS are even more desirable iterations of what are very probably the world's two best sports cars. The new McLaren Senna, on the other hand, operates on a pricier and more rarefied plane, as spiritual successor to the F1 and P1.
We kept being told driving isn't as much fun as it used to be, and maybe with tighter speed limits and more congested roads this is true. But supercars just keep getting better and better.
["Source-carmagazine"]