It was just after sunset when the first hazard came dimly into view. Peering through wire-rim glasses into the inky-black waters of Bangladesh's Buriganga River, Captain Lufthur Rahman shouted, "Starboard right! Man the boiler room pumps!" Sailing completely blind, without shipping lights and only the sonorous blast from a foghorn to help, he implausibly steered a course to avoid a hugely overloaded oncoming ferry.
Considering the mayhem in the water – a steady flow of torpedo-shaped taxis, multi-storey barges, wide-loaded junks, flimsy rubber craft and shabby freighters travelling between Dhaka and the Bay of Bengal – it could have been a major disaster. Yet this was no fluke. Every night for decades, the PS Ostrich, a historic Bangladeshi paddle-wheel steamer, has managed to sail through the centre of all this chaos, as if caught-up in a real-life game of Battleship.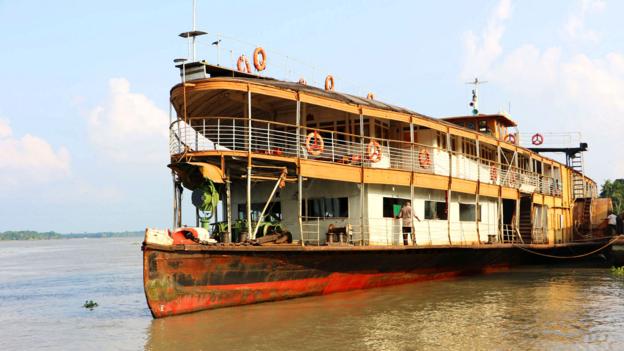 Such vigilance helps keep the world's most densely populated country afloat. Bangladesh is drenched with 8,000km of navigable rivers and waterways, creating an aqueous plain to rival any seascape that Turner could have painted. Its deltas are so huge and so unfathomable – the only way to tackle them is by boat.
And it is thanks to the steely discipline of seafarers such as Rahman that the PS Ostrich has never sunk or crashed. It is an amazing feat of nautical engineering – and blind faith – that the steamer completes the epic 20-hour journeys from Dhaka, travelling as far as the city of Morrelganj on the fringes of the Sundarbans, the world's largest belt of mangrove forest.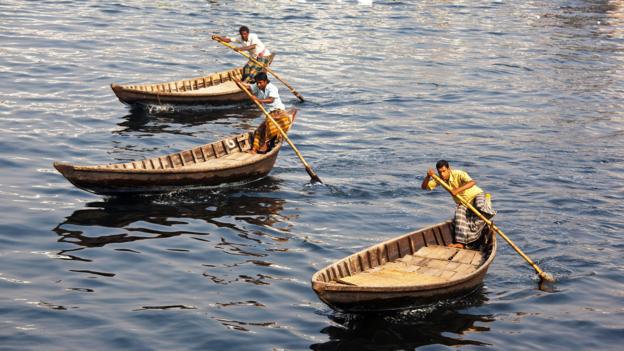 PS Ostrich could be called the country's ultimate survivor. Steeped in history, it is one of only four paddlewheel steamers left in the country; they're nicknamed "the Rockets" because they were once the fastest vessels on the water. The others – the PS Mahsud, PS Lepchaand PS Tern – are all still in operation, but it is the Ostrich that first catches the eye from the chaotic wharves of Dhaka's Sadarghat boat terminal with its steampunk design and dirty-yellow veneer.
Up close, sitting low, almost to the point of sinking, the ship is anything but a marvel of preservation. This two-tiered, dilapidated structure, battered to within an inch of its life, was built in 1929 in the dockyards of Clydebank, Scotland before being shipped to the Bay of Bengal as a passenger ferry – an improbable colonial relic of the British East India Company's time in Bengal. Little did those Scottish shipyard workers know, the ship would still be a lifeline in Bangladesh more than 85 years later.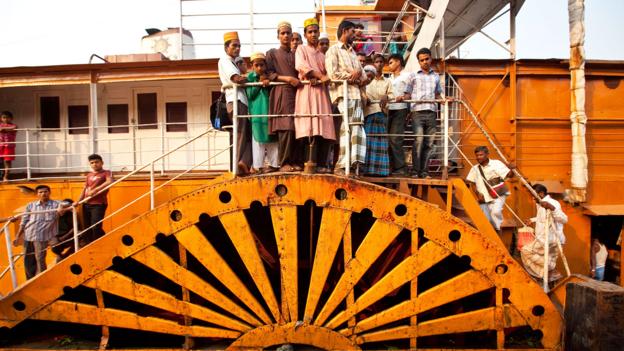 Although its massive paddlewheels began being helped along by a rudimentary diesel engine in 1996 and the roof has been replaced (albeit by rusty tin sheets), the vessel still retains an out-of-time look.
"It feels like sailing an antique," said Rahman. "There are newer, faster boats out on the water, but life on them is not the same. This trip is more than just a journey."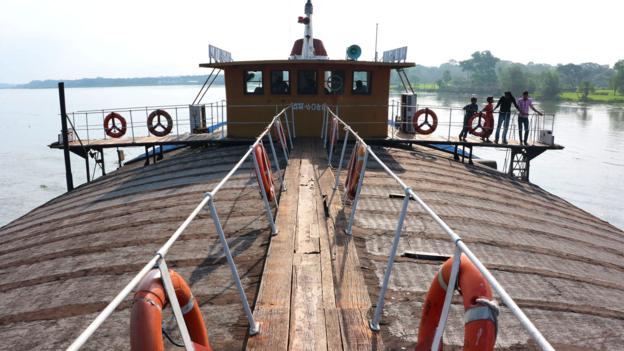 When packed with cargo – everything from three-piece suites and washing machines to sacks of grain and rickety bicycles – the steamer operates like a floating village, full of personal stories, encounters and drama. There is room for 700 passengers, but during Islamic holidays such as Eid, that figure can swell to 3,000.
The problem for the Rockets is that Bangladesh is an economy built around the water – and it needs faster, sleeker vessels. There is increasing competition with neighbours India and China, who are luring passengers to newer operators with their shiny-white, multi-tiered vessels.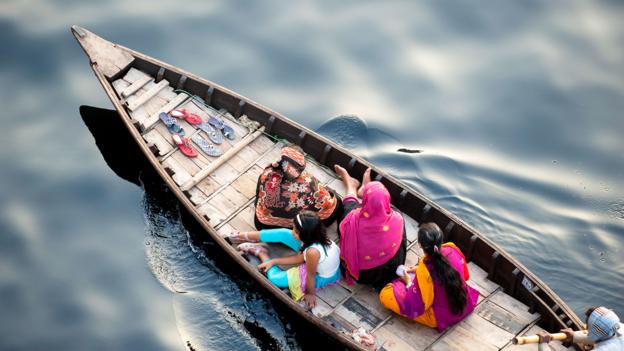 These deep-hulled boats can make the journey from Dhaka to the delta cities of Chittagong, Chandpur, Barisal, Hularhat and Morrelganj in up to half the time of the Rockets, with better schedules and highly competitive fares. With hallmark like these, these boats have become the moving force behind the country's modernisation. By comparison, the Rockets are outdated and obsolete.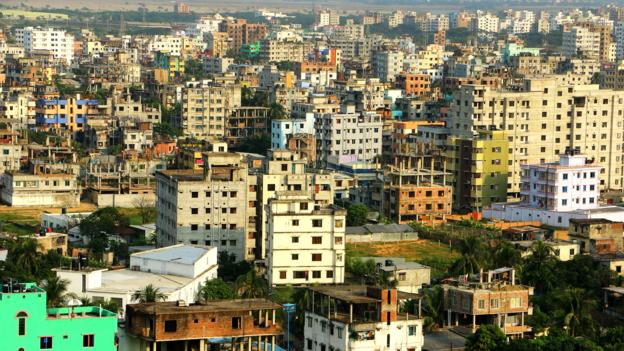 But this very history just might be their saviour. Ancient relics in a modern world, the Rockets are full of memories for Bangladeshis of all ages. The elderly have travelled on them since before World War II, while families continue to embrace the adventure and romance of life on deck.