William the Conqueror's medieval fortress triumphs over its theme park trappings, though the new Horrible Histories maze needs time to bed in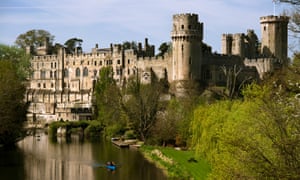 In a nutshell
This castle, built by William the Conqueror, is now in the hands of Merlin Entertainments (owner of mega attractions such as Legoland, Alton Towers, Sea Life Centres and the London Eye). The site has been turned into a theme park but the epic stronghold, one of the finest in the country, remains the centrepiece.
What's new?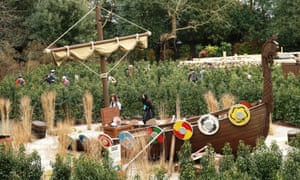 The castle has joined forces with the Horrible Histories gang, which has added an "adventure maze" and a comedy show telling the 1,000-year history of the castle in a half-hour play. With six history zones (from a Viking ship to first world war trenches), the maze is good fun for younger children, though the foliage needs time to mature – we could see through several hedges at a time. The two-man play is clever and very funny but much of it went over the head of my seven-year-old, George.
Best thing about it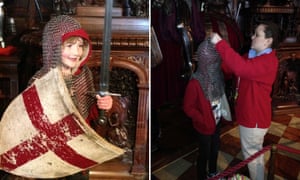 For younger kids, the castle comes to life in activities (included in the price) such as a the falconry display, fun swordsmanship workshop, and guided tours specifically for four-eight-year-olds in which they see a real secret passage (and George was chosen to dress up as a knight in real chain mail). And though it's been given the Merlin treatment (stalls selling toy swords at every turn and piped medieval music in the garden) the castle interior itself is still gobsmackingly impressive.
Fun fact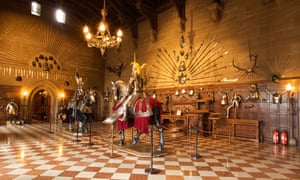 As well as four periods as a crown property under seven monarchs, there have been 30-plus owners of the castle: at least three died in battle, two were executed and one murdered.
What about lunch?
Sadly, there are no medieval banquets or hogs roasting on spits (surely an opportunity missed?), just the uninspired fast food found at all Merlin attractions. Best take a picnic and eat on the banks of the river Avon, which flows through the lovely grounds.
Exit through the gift shop?
Absolutely no way of avoiding it.
Getting there
Warwick station, on the London Marylebone-Birmingham line, is a mile from the castle. And it's only two miles off the M40 – the car park is an extra £6-£10.
Opening times
Every day from 10am until 5pm (4pm in winter).
Value for money?
Yes, if you book five or more days in advance at £18pp (at the gate it's £25.20 adult and £22.20 child). You could easily spend a whole day here and many kids' activities are included. We had to leave after four hours, which wasn't long enough to see everything.
[Source:- Gurdian]