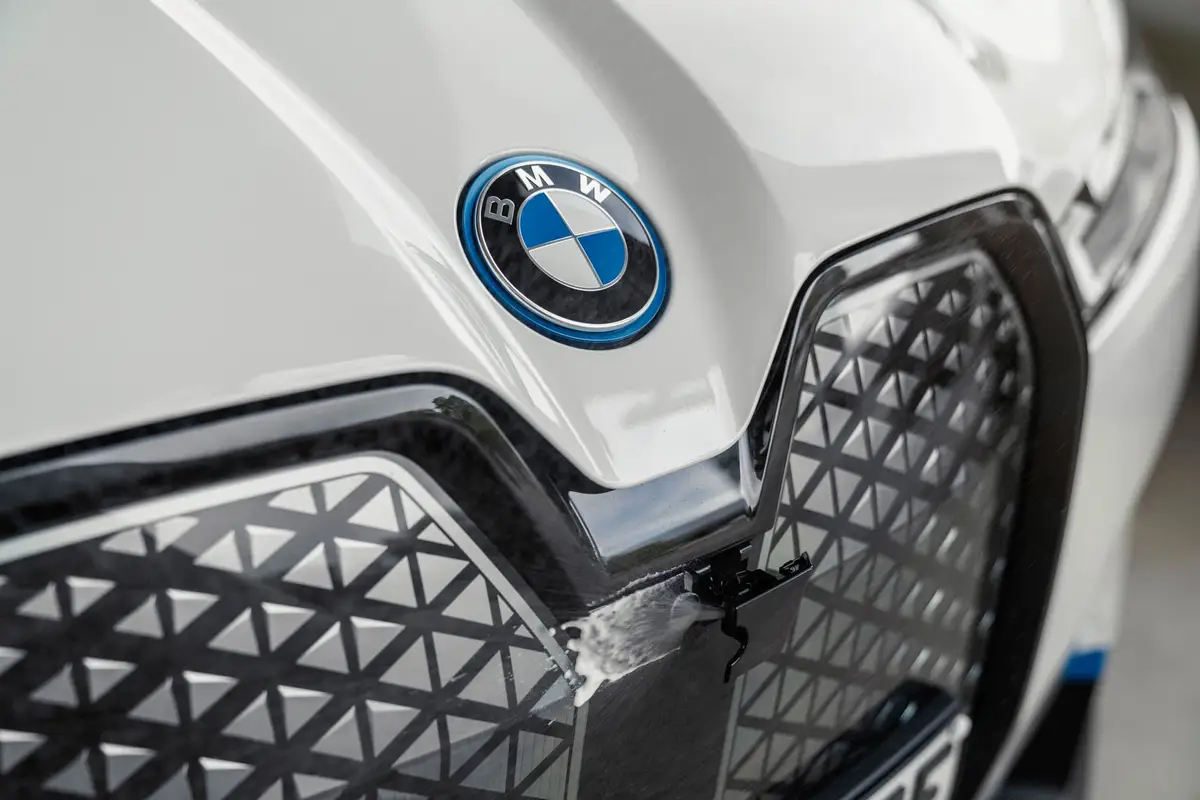 BMW has built its reputation on luxury cars with a performance spin. The German automaker is also known for a multitude of performance and body-style versions built on common platforms and powertrains. It can be a lot to take in.
The lineup includes gas-only, electric and plug-in hybrid vehicles, with body styles comprising SUVs, sedans, coupes and convertibles, as well as the four-door fastback versions of SUVs and sedans that European automakers favor. Call it the automotive equivalent of Beethoven's 32 Variations on an Original Theme in C minor.

The 2022 model year brings mostly minor updates in feature packaging, along with some new colors, but highlights include two new electric vehicles — including BMW's first all-electric SUV. Here's a look at what we know is new with the brand for 2022.
EVs
i3
The quirky i3 electric subcompact is discontinued for 2022.
i4
New for 2022, the i4 is a small electric performance sedan similar in size and design to the gasoline 4 Series Gran Coupe, a four-door fastback that's resembles the 3 Series sedan. An i4 eDrive40 version has rear-wheel drive and a single 335-horsepower electric motor, while an i4 M50 version has performance chassis upgrades and dual-motor all-wheel drive for a total system output of 536 hp. EPA range ratings are not yet posted as of this writing, but BMW estimates ranges for the two models will come in at 300 and 245 miles, respectively, on their 81.5-kilowatt-hour batteries. The i4 will have fast-charging capability for up to 200 kilowatts and compete with Tesla's Model 3. BMW is taking preorders for the sedan, with deliveries due in early 2022.
iX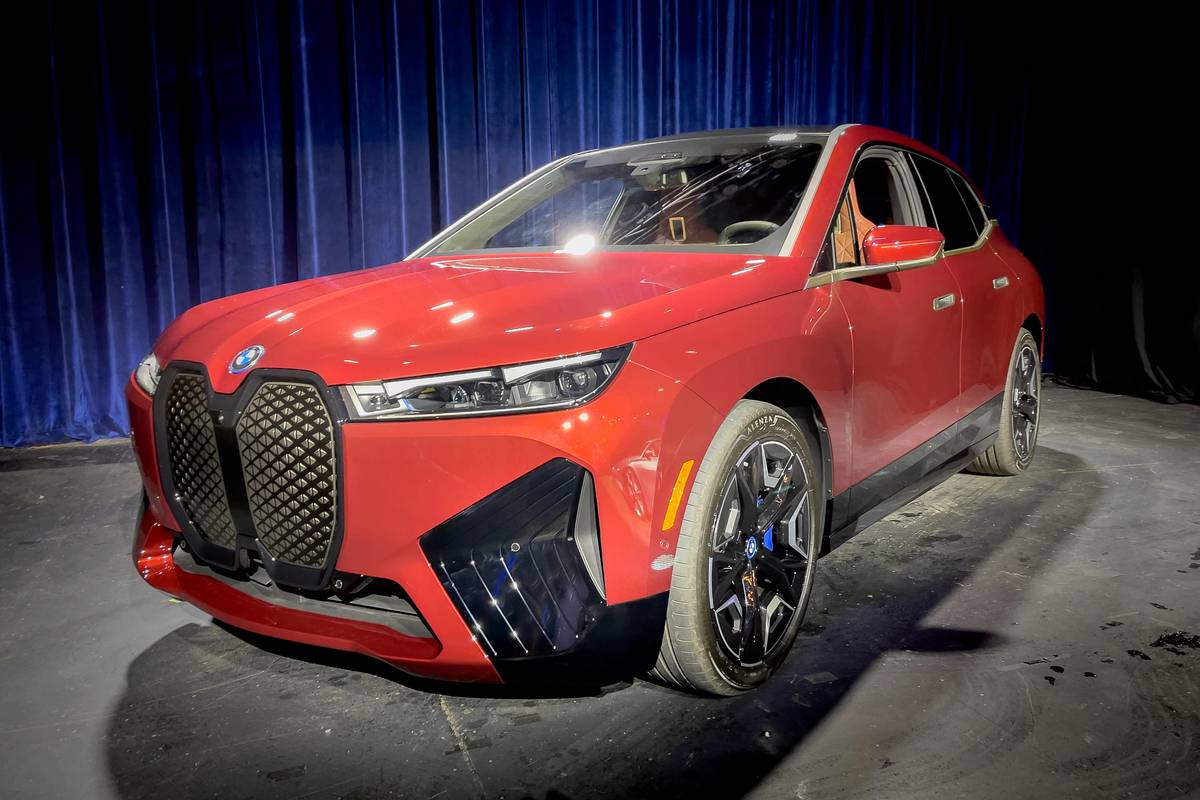 Also new for 2022, the iX is BMW's first electric SUV, with controversial styling based on the 2018 Vision iNext Concept. The iX rides a new, dedicated EV platform and will compete with the Tesla Model Y. Its dual-motor AWD makes a combined output of 516 hp, with an estimated 0-62 mph time of 4.6 seconds. EPA range is not yet posted at the time of this writing, but BMW estimates the iX's 106.3-kWh battery is good for around 300 miles. The high-tech SUV has fast-charging capability up to 195 kilowatts, as well as 5G connectivity, a glass roof with automatic shading and an impressive curved dashboard display. A performance iX M60 version with more than 600 hp will come down the road. BMW is taking preorders for the SUV, with delivery due in early 2022.
SUVS
X1, X2
The X1 SUV, updated for 2020, has no significant changes for 2022. Its sportier hatchback-styled offshoot, the X2, has been around since the 2018 model year. The X2 gets a new LED interior lighting option for 2022.
X3, X4
The X3 SUV and its coupelike X4 sibling are freshened for 2022, though the X3's PHEV xDrive30e version has been dropped. Exterior updates include tweaked styling, LED headlights and restyled wheels. New tech includes a standard 10.25-inch touchscreen with a 12.3-inch display optional, plus upgraded driver aids that include Extended Traffic Jam Assistant for hands-free steering in certain traffic conditions. The M40i performance model adds a 48-volt mild-hybrid system and adaptive shock absorbers. The two models also add new paint and interior colors. The performance M and M Competition versions of the X3 and X4 get new engine tuning that adds torque (13 pounds-feet for the M and 37 pounds-feet for the M Competition).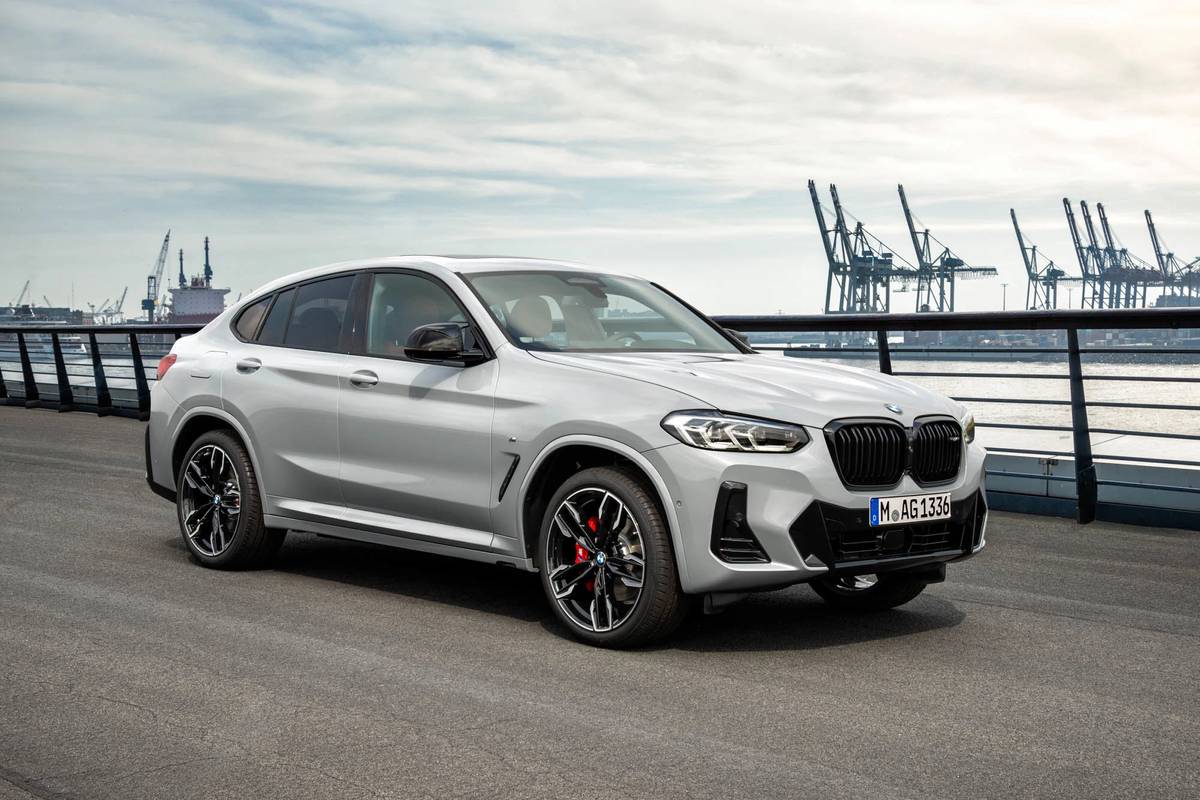 X5, X6
The mid-size X5 SUV has a new Black Vermilion limited edition — with 350 examples for the U.S. market — that's based on the xDrive40i trim level. The Black Vermilion comes in black with gloss-black trim and red accents; its interior features black trim and red-accented leather, along with a package of upscale feature and performance extras. The few other changes to the X5 overall include two new paint colors and some reconfigured options. The X5's more coupelike sibling, the X6, drops the rear-drive sDrive40i trim level for 2022, adds two paint colors and changes some package content. The M performance versions of the X5 and X6 get a new paint and new interior color.
X7, Alpina XB7
Few changes come to BMW's flagship X7 SUV and its high-end Alpina XB7 touring version. Among them, the X7's M50i version has new electric rear window shades, and BMW's Dynamic Handling Package has been removed for the lower-level 40i trim. The X7 gets two new paint colors, while the Alpina XB7 gets three. Both get some reconfigured options and packages, too.
Sedans, Hatchbacks, Coupes and Convertibles
2 Series
The redesigned second generation of the small, sporty 2 Series Coupe arrives for 2022 — first in 230i guise with a 255-hp, turbocharged four-cylinder engine and RWD, as well as an M240i xDrive variant with a 382-hp, turbo six-cylinder and AWD. An AWD version of the 230i and RWD version of the M240i will follow. The new 2 Series coupes have more power than the outgoing models; they're also a bit wider, longer and lower, and have a roomier cabin.
The four-door 2 Series Gran Coupe — which, despite the name, is based on an unrelated FWD-based platform — was new for 2020. It's mostly unchanged for 2022, adding three new paint colors and making minor changes in option availability.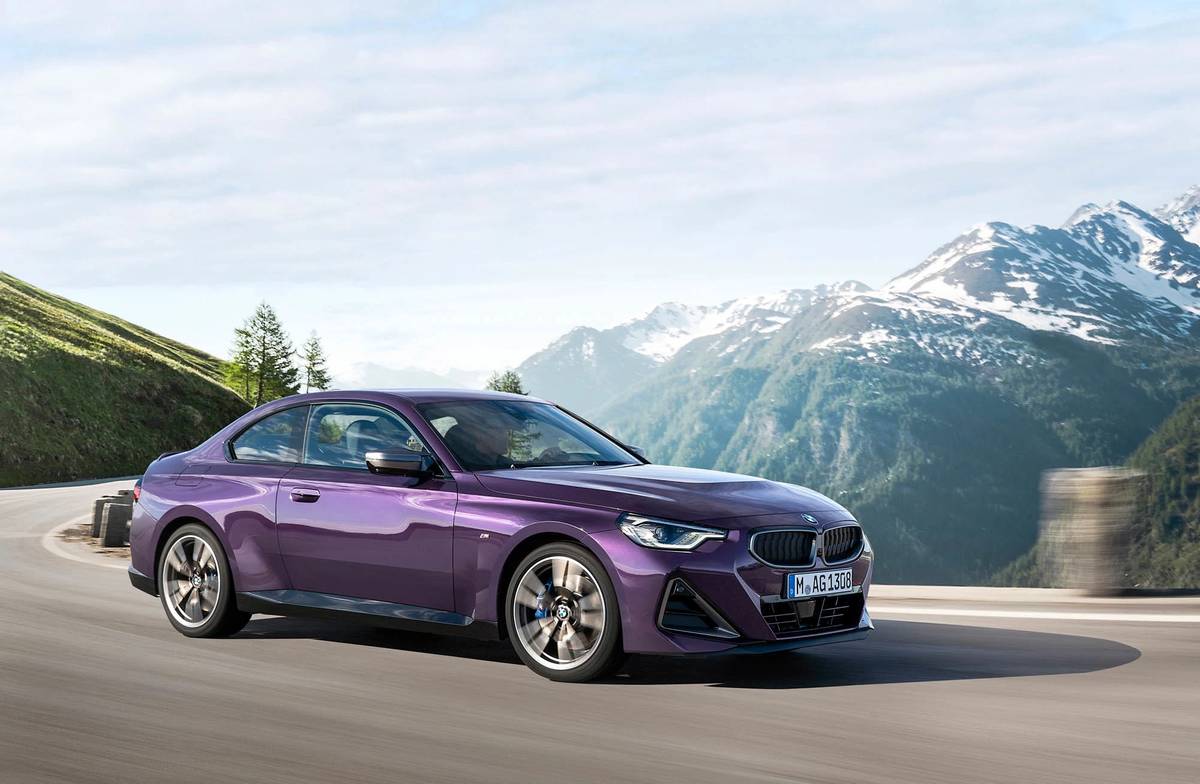 3 Series
The M3, a high-performance RWD version of BMW's signature 3 Series sedan, is joined by a new M3 Competition version with AWD, a first for the nameplate. The other versions of the 3 Series, available with gas-only or plug-in hybrid drivetrains, now have a digital instrument display as standard equipment. They also have some new paint colors and minor changes in options.
4 Series
The 4 Series coupe and convertible models, both based on the 3 Series, were redesigned for 2021 — getting BMW's controversial new big kidney grille in the process – and 2022 brings new versions to round out the line. A four-door Gran Coupe sedan returns for 2022 after taking the 2021 model year off. It picks up the new 4 Series design and updated features in a package that's longer, wider and slightly taller. The coupe comes in RWD or AWD, with the AWD six-cylinder M440i version added for 2022; the convertible adds AWD versions of both the four-cylinder 430i and six-cylinder M440i. The convertible also has its first high-performance M4 model with AWD, while the coupe adds a higher-performance M4 Competition AWD to the two carryover RWD M4s from 2021.
Beyond the new variants, the 4 Series carries over with only minor changes — some reconfigured packages, new colors and a newly standard digital instrument display.
5 Series
The 5 Series mid-size sedan and its M5 performance versions were updated for 2021, and there are no significant changes for 2022. But new for 2022 — and available only this model year — is an M5 CS edition. The CS (short for Competition Sport) builds on the M5 Competition Package with more power and less weight. Its turbocharged 4.4-liter V-8 is tuned to put out 627 hp, 10 hp more than with the Competition Package, with 230 pounds of weight savings thanks to extensive use of carbon fiber for body parts and the front seats. BMW calls this AWD sedan the "quickest and most powerful BMW production vehicle ever" and estimates a 0-60 mph time of 2.9 seconds on its way to a top speed of 190 mph.
The M5 CS has its own four-seat interior with upgraded trim and rear bucket seats in place of a bench. It also has a distinctive exterior look with new paint, some exposed carbon fiber, a bronze finish for the grille framework and 20-inch wheels, and yellow accent lighting for the adaptive LED headlights.
7 Series, Alpina B7
The big 7 Series gas-only and plug-in hybrid sedans were updated for 2020, and they're unchanged for 2022. The performance touring version, called the Alpina B7, adds remote control parking as an individual option.
8 Series, Alpina B8
Changes for the 8 Series coupe and convertible (new for 2019) and four-door Gran Coupe (new for 2020) include the return of performance M8 versions of the coupe and convertible, which were absent for the 2021 model year. For 2022, the M8 models will come only in 617-hp Competition guise. Also new for 2022 is a high-end Alpina B8 luxury touring version of the 8 Series Gran Coupe. Other updates for the 8 Series mostly involve reshuffled standard and optional features. The base 840i (RWD) and 840i xDrive (AWD) models now have the M Sport Package as standard equipment, along with 19-inch wheels and upgraded multifunction front seats.
Z4 Roadster
The current-generation Z4, a two-seat convertible jointly developed with the related Toyota Supra, has some option package changes, with BMW's Driver Assistance Package now available as a separate add-on.

["source=cars"]