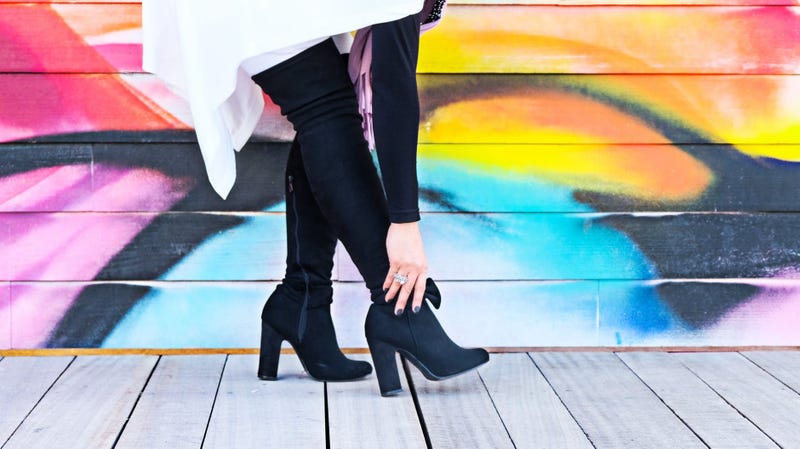 I'm a huge fan of taking walking tours when I travel. Walking tours are a great way to see a city, and if you opt for a food tour you get to sample some of the local cuisine, take in the sights, and get a little exercise in the process. It's a great combo. That is unless you decided to wear the wrong shoes.
Uncomfortable shoes, or shoes not designed for walking long distances, can make a walking adventure a painful idea rather than a pleasant excursion. Travel + Leisure recently spoke to a few podiatrists about what to do to ensure your footwear is as comfortable as possible.
Of course, some of the advice were things we all know like breaking your shoes in ahead of time and selecting the right shoes for the type of excursion you're going on.
They did make one interesting suggestion: wear shoes with straps or laces.
While slip-on shoes might be easier to take on and off, shoes with straps and laces can ensure your shoes are firmly attached to your feet. When your shoes can move around you're not always getting the best support from them, and you run a higher risk of getting blisters which can dramatically impact your mobility for the rest of your trip.
And if your shoes get wet in a rainstorm or an unexpected encounter with a puddle during your travels, you should take out your insoles when you get back to your hotel. Removing your insoles will allow your shoes to more fully dry, and give you a better chance of being able to wear them in a day or so again. Even better, if you're going on a journey where you think your shoes might get wet, consider waterproofing them ahead of time with a waterproofing spray.
Other great piece of advice: Don't wear the same shoes all day.
Not all shoes are created equal. Change things up during the day to give your feet a break and to ensure you're wearing the right shoes for the particular activity you're doing. And don't be afraid to customize those shoes with things that Mae them more comfortable like insoles or toe protectors.
["Source-lifehacker"]